Do you ever find yourself so passionate about your product or your opportunity that you get into a disagreement with your prospect? In our business, arguing with a customer or a prospective customer will not get you far - even if you are right you will always lose.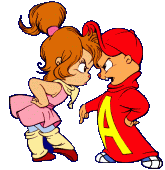 "I'm too busy…"
"I don't know enough people."
"I don't want to be a pushy salesperson."
"There are too many people already doing this."
"I don't have the money to get started."
These are the `standards' in our industry as objections go. And as tempting as it is to tell our prospect all the things we know:
WE know that you can host a successful party without having to know tons of people to invite.
WE know that you can make good money in this business and you can work it around your family's schedule.
WE know there's plenty of business out there.
WE know that the market is not saturated.
WE know that busy people usually make the best hostesses or consultants.
Try empathy instead. Allow your prospect the space she needs to vent her concerns. Then, instead of showing her why she is wrong - use the Feel, Felt, Found method to address her objections. For example:
"I don't know enough people…" "I know how you FEEL. I FELT like I didn't know nearly enough people to book more than one or two parties when I began this business. But when I really started thinking about who I knew, I FOUND that there were people out there - some who I didn't even consider to be really close friends, who were willing to help me get started by hosting a party. And from those parties everything just snowballed and I've never had a shortage of customers since then."
You get the idea.
If you find that there is one objection that you get on a more frequent basis - handle it before it comes up as a part of your party or recruiting presentation.
For example - if people are always telling you they are too busy (to host a party or to join the company) - as a part of your presentation you might want to story-tell on this topic. Many of my friends couldn't figure out how I would be able to run this business with three active children, a part time job, and all the running around that I do each week. The thing is, I find that this business allows me to set my schedule taking my family's needs into account first - and that working just 10-15 hours a week helps me to make our family's car payment each month. My business is growing so fast that soon I will be able to quit my part time job!
And what about the dreaded, "I'll have to think about it"?
Know that there are some personality types that truly DO have to think about something before they are able to make a decision. You must respect that and schedule a time for follow up within 24-48 hours. However, before setting that date - be sure that any concerns or objections that they may have are out in the open. You can say something like - "That is not a problem - I respect your need to think about this first - but can you tell me what concerns you have so that I can be sure to provide you with the right resources for you to research in order for you to make the best decision for you and your family?" (Then be quiet and listen. When you do this, often the real objection will rise to the surface.)