DON'T FORGET OUR TEAM CALL TONITE!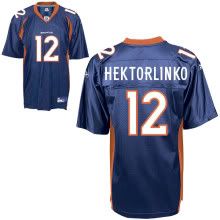 Did you know that it takes 12 contacts to make a client? Twenty years ago, it only took 4 contacts! This is because we are now living in an information society, and people are exposed to a lot of data.
Here are some interesting facts about each contact that you make:
Contact #1 (50% of salespeople quit after making the first contact)
Contact #2 (65% of salespeople quit by this point)
Contact #3 (79.9% of salespeople have quit)
Contact #4 (89.8% of salespeople have quit. It is interesting to note,that at this point, your prospect just begins to recognize your name)
Contact #5 (you are becoming a factor in the prospect's mind)
Contact #6 (slowly, they are getting to know you)
Contact #7 (You are earning Top of Mind Awareness)
Contact #8 (At this point, you may be the only person to ever havemade 8 contacts with this customer)
Contact #9 (At this point, when your prospect is ready to buy, you have a 90% chance of being called)
By Contact #12, you have an 'Irresistible Relationship'
There are lots of different ways to make these contacts. It's ideal to use at least 3 different media. Try tobrainstorm and make a list of 20 different ways to makecontact with your prospects. (This must be to a specificperson). Some ideas might be:
Face-to-face
Telephone
Newsletter
Postcard
Gifts
Ad specialty items
Networking groups
Email (be careful that you are not spamming them).
Greeting cards
Handwritten notes, etc.
Once you have put together your list, write down a plan. This plan should include what type of a contact you will be making, as wellas a schedule on when you will be making thesecontacts. You might create an index file system,a notebook, or use a program such as ACT to trackthis and to keep notes.