Here you have the long awaited "La Mode" fashion show report! The Fashion Show was extremely fun and I took my Mom and Dad and Hubby with to celebrate my Dad's 60th bday and we all enjoyed VIP passes with great seating (right in front of the runway) and yummy appetizers and 1:1 time with Nick and Andrae as you'll see from the pics. Nick and Andrae were very gracious in receiving their signature scents and promised to post the photos and info on UB to their personal blogs as well. I'll keep you all informed on when those go up!
Before things started my Mom and I manned the Urban Botanic booth and sprayed my FD business cards with "La Mode" the fragrance to hand out to all that came in. A few want to purchase the scent of the evening and others want to have parties to create their own so I'm looking forward to some great customers from the evening. As they entered the fashion show my Mom and I would say "This is the signature fragrance La Mode created for the fashion show this evening. Enjoy!"
People would come back and start to spray their bodies (all glammed up for the show of course) and wear it personally to see what they thought! It was fabulous x 50.
I wanted to post the email I received from the show coordinator Courtney Russell so you all can see how great they thought it was!
"Hi Shawna,
I hope you and your mom enjoyed yourself! I wanted to let you know I've heard great things about the la mode fragrance and Nick and Andrae loved their personalized scents! Nick was using the next morning on our way to a workshop! We'll send a whole thank you packet your way, but I personally wanted to say thanks and let you know how much people love your fragrance!
Courtney Russell"
Below you'll find the pics from the evening. I'm still horrified at what braces and a chubby face look like on camera but please be gentle with your comments LOL...
Nick and Andrae hosting La Mode: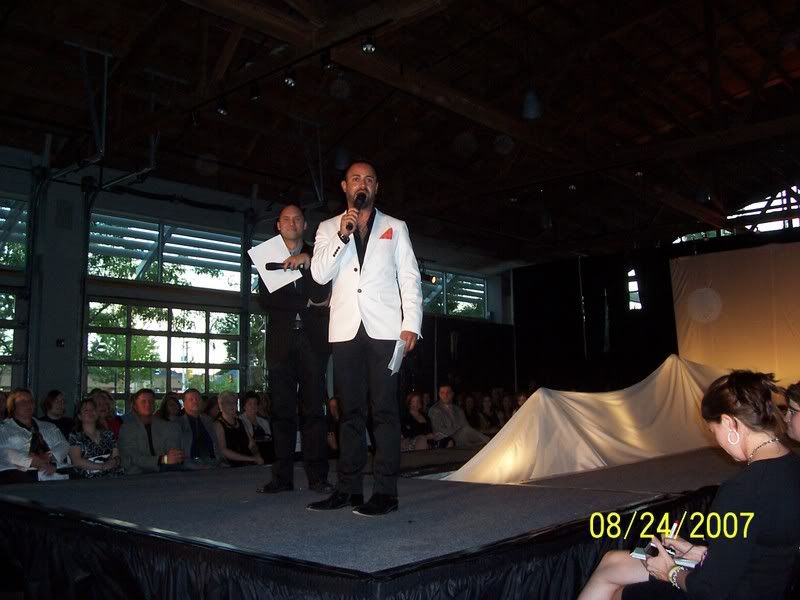 Nick receiving his signature fragrance: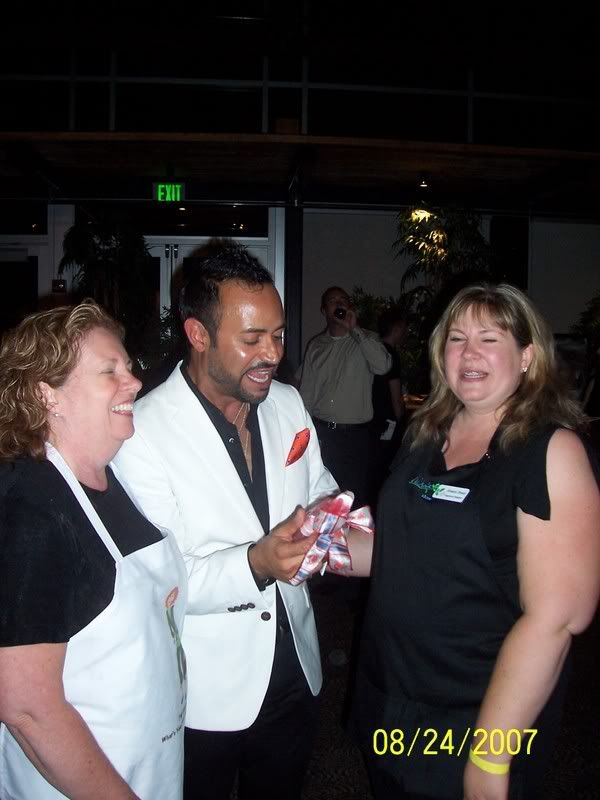 Andrae receiving his custom scent (see the recipe database for his concoction):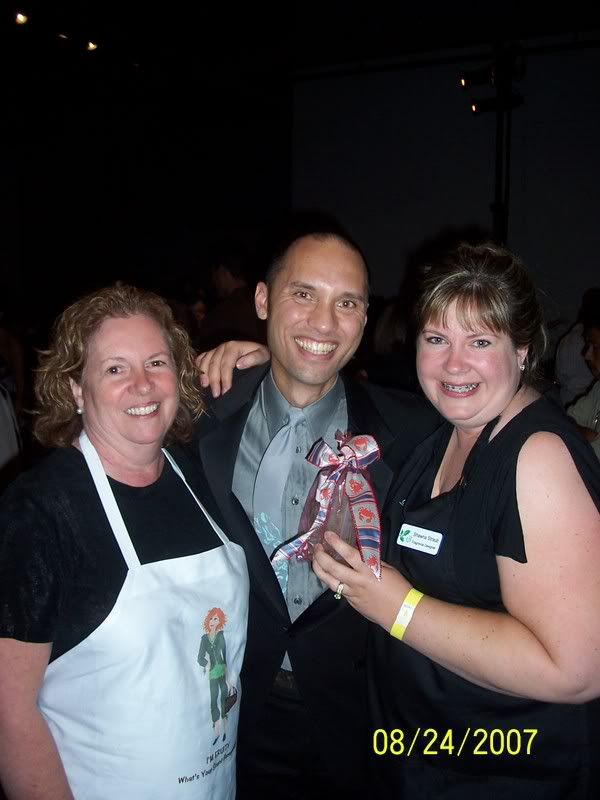 Andrae learning more about Urban Botanic: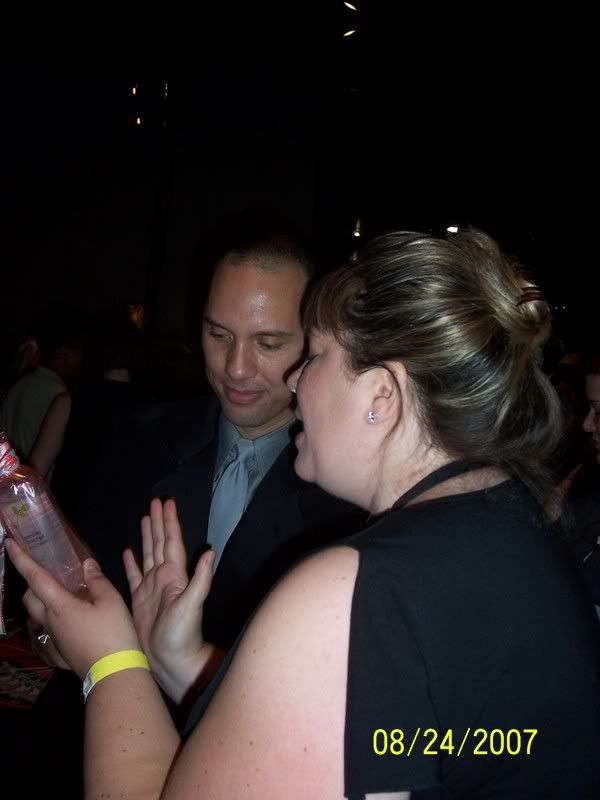 And if that wasn't enough, Sue Darnell just emailed me yesterday about a fabulous new opportunity called Seattle Spin - details tomorrow!