So I received a phone call the other day (FINALLY) from one of the Silent Auction winners I had donated an hour of Fragrance Design and free product which I'll be doing today. The great thing with some of these events is that even though you donate and get a lot of recognition people never seem to redeem the gift certificate. I would say I've donated to over 10 auctions and gift baskets at events and this is my first phone call!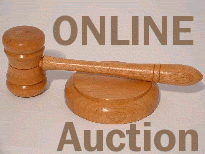 So this should be fun and I'll let you all know how it goes. I also have a 14 year old's bday party with 15 girls tomorrow and that should be a really fun event. With the $50.00 set up fee, etc. and 15 lotions it turns out to be a profit of $87.00 along with the fee and $217.50 in volume!
I also had a good time with the trick or treaters and handed out birthday party coupons to all girls treating over the age of 8. It was great to have access to my target market and only deal with girls! With lots of trick or treaters it was better than doing something through the school LOL and not wasting it on the wrong crowd.
I want to remind everyone that's new about Hive Points. Visit teamburst to learn more and find ways to earn free product and business tools!