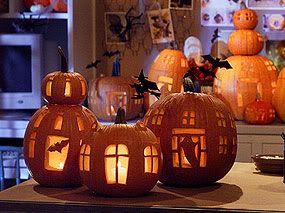 Here is a super recipe to use when having an open house or hosting your own party:
It makes 20 sandwiches so freeze a couple of extra batches!
Crock pot Sloppy Joe Sandwiches
3 pounds lean ground beef
1 large onion, chopped, about 1 cup
1 cup chopped celery
1/2 cup chopped green pepper
1 (12 ounces) bottle prepared chili sauce
1 (6 ounces) can tomato paste
2 to 3 tablespoons brown sugar, to taste
1 to 2 tablespoons Worcestershire sauce
1/4 teaspoon ground black pepper
toasted sandwich buns
In large deep skillet or Dutch Oven, onions, celery and green pepper, transfer to Crock pot
Brown ground beef, drain off fat. Add ground beef to crock pot.
Combine chili sauce, tomato paste, brown sugar, Worcestershire sauce, and black pepper. Stir into beef and veggies
Cover and cook on LOW for 4 to 5 hours, stirring occasionally.
Taste and adjust seasonings.
Serve Sloppy Joes on toasted sandwich buns.
On a separate note, I received a great update from Kimberly Fischer in OR. I was so pleased to see how she's been attracting great opportunities with her positive attitude and great team spirit. This event could have been a real downer for some folks but she didn't let it affect her and what happens next was really worth sharing!
"My Saturday workshop did not have the number of attendees that my hostess (my cousin) had hoped for and planned for. She'd made some really nice snacks/ treats, and only her mom and one friend came. That being said, it was still great fun, and a "success".
My aunt brought her recipe from my Open House and made a shower gel in the scent she had done before. Then, she got to playing around and created another lovely scent and decided to purchase a lotion for that. I packaged it together in one of those cute plastic bags with a twist tie from the Dollar Tree (thank you for the idea) and she loved it even more.
My cousin created her free perfume (I just let the hostess pick a free item for having the show for now) and then created a different scent for a shower gel to purchase. The friend immediately fell for the Urban Botanic concept, decided she was going to purchase the show special, and then told me straight out that she wanted to book her own workshop. Yay! When finishing up with her order, giving her the hostess packet and all, I asked if she would be interested in finding out more about the business side of UB as she had been in direct sales before and this was right up her alley. She said she was interested and so I gave her that. She also went home with an ingredient list and a fragrance family list.
We made plans for contact/followup dates, and her show is scheduled for Dec. 1st (she was so accomodating for a daytime show after finding out about my Chiari and eyesight). My cousin said she is a great person to get interested in this as she has some great connections. I was happy with how it turned out.
My cousin wants to have another workshop to include some others who didn't make it, and to create for herself. She and my aunt are the ones who are familiar with the shop in Portland that lets one create a fragrance, but not in the same way UB does. I'm so glad to have converted them to UB! My cousin said the shower gel did not irritate her skin as other shower gels do, and my aunt loves the lotion. The friend tried the unscented lotion on her hand before adding her scent, and loved the feel and hydration that stayed on her skin throughout the party. She was in love with the ingredients! "
Congratulations Kimberly! You're doing an amazing job!!