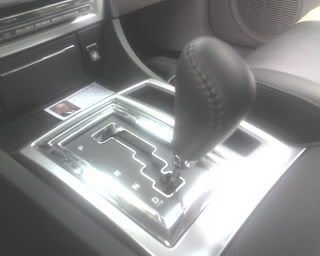 This week, we continue with our topic of Customer Service. One of the biggest deterrents in providing good customer service is the big "P" word, PUSHY! Today, we hope to change your paradigm. It has been said that people don't care how much you know until they know how much you care. As we said in a previous email, providing great customer service involves listening, listening, listening to your customer and then providing service based on her needs, not yours!
What do we mean by that? Pushy is contacting a small group of customers too frequently just because you need to hit a personal goal. Customer service, on the other hand, is being aware of a customer's needs, likes, and past purchases and following up as needed. Knowing your company's mission, being passionate about what you have to offer, knowing your products and the benefits of your products sets the foundation of great customer service.
If this is your first year in the business, your goal is to develop 200-300 customers that you will service on a regular basis. By working a pool of customers this large, you will vary who you call and not end up contacting the same small group of customers over and over again.
Remember that business has a 30-90 day cycle, so give it time. Consider year one to be your "cultivation" year. Jim Rohn talks about business in terms of farming. You can't have a "fall harvest" until you've done "spring planting" and you can have a spring anytime you'd like. So even if you are several years into the business and just feeling stale, you can start again, as if you are a new consultant in year one.
Your customers should hear from you every 3-6 months. The key is to vary how it is that you are in touch.
Personal contact and telephone are the most effective forms of contact. Additionally you may also try the following:
1) Email -
2) Customer newsletters
3) Specials
4) Open House invitations (follow up with a phone call!)
5) Snail Mail -
6) Customer newsletters
7) Articles of interest pertaining to your product (can be sent email as well)
Remember, your "core" of preferred customers need to hear your voice every 3-6 months, even if it's just a message on an answering machine. And yes, TSF believes it is fine to leave a message on the answering machine. In this day and age of caller ID, people will know you called anyway. You might as well leave a message, but don't feel offended when people do not return your call!
P.S. How is your thank you note challenge coming along? Remember, personalized notes to your customers are a wonderful form of customer service!!