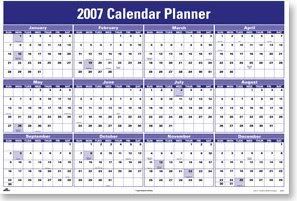 Calendar check…do you have six to eight revenue generating events on your calendar this month and next? If not, let's talk about how you can keep a perpetually full calendar of parties and events.
If you are short on parties, you can always book a party in your own home. Think about scheduling two events back to back. That way, when you call to invite people, you can offer choices. Offering your event as a `mystery hostess' situation will make the invitation even more appealing. Hold a drawing and pick one guest's name to receive the hostess benefits for the party. Offer more chances to be in the raffle if someone books a party or brings a friend!
Always ask everyone at your parties to book a party. If you are feeling shy about asking everyone, announce that if you neglect to ask someone to host a party or join you in the business you will pay for the shipping costs on their order!
Ask for referrals. Again, you may want to offer an incentive if someone refers you to a friend who agrees to book a party or joins your team.
Don't forget the outside orders or the people who were invited to a hostess' party and were unable to attend. These are a goldmine of potential hostess' that are often neglected.
Trade a party for a party. The next time another party person asks you to hold a show, only agree to do so if she hosts a party for you.
Organize a vendor event. Gather together several consultants from other party plan companies. Schedule an open house where each of you agrees to invite 50 of your own customers to attend. This is a great way to expand your customer base. You may even want to consider donating some of the proceeds to a local charity.
Farmer's Markets are aplenty in the summer. Many will allow you as a vendor to set up a table - check it out! State and County fairs and festivals are a great way to build your customer base in the summer.
Do the math. If you earn an average of $75 at a party - figure out how many parties you will need to book in order to pay for your booth fees. Set a goal go book at least double that amount.
Once your calendar is beefed up, go into each party with a goal of scheduling at least one to two parties at each party that you do. If you do that, your calendar will never be running on empty again!